Securing and Optimizing Information Management within the Office of Cabinet Operations, Government of British Columbia
Industry: Public & Social Sector
Collaborating with the Ministry of Finance's Information Management Branch, our team supported the transformation and change management for the Office of Cabinet Operations with open source technology. We delivered an innovative information management platform that enables Cabinet Operations to provide relevant and timely information to support committee and cabinet decision-making.
Image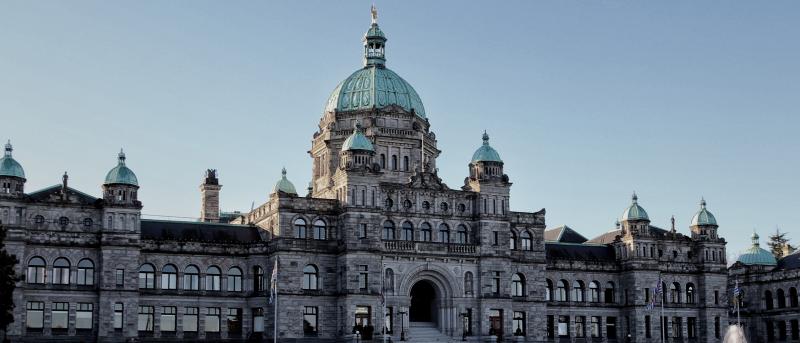 The Government of British Columbia presides over Canada's westernmost province, which is home to over 5 million people. The Government's Executive Council (the Cabinet) is composed of ministerial advisors who set policies and priorities for the province. Ministerial decision-making and legislative processes are facilitated by the Office of Cabinet Operations.
Cabinet Operations plays a critical role in the Government as it manages information and communication related to proposals for changes to current policies or requests for new legislation. The Office maintains proposal documentation, makes this information available for review, coordinates committee and cabinet meetings and distributes meeting materials, generates reports, and keeps such information secure from unauthorized access.
Understanding the Challenges
The day-to-day functions of the Office of Cabinet Operations were facilitated by a proprietary database application. The Ministry of Finance's Information Management Branch (IMB) is responsible for ensuring that the application effectively supports the critical function of Cabinet Operations.
However, the proprietary application was about to reach the end of its product life cycle. Cabinet Operations needed to quickly shift to a new solution, as well as undergo change management to support the transition.
IMB took this as an opportunity to replace the older application with an open source platform based on Drupal. This had two big advantages. First, transitioning to an open source solution reduces costs on license fees. Second, utilizing a purpose-built capability with Drupal paves the way for future adoption by the Ministry of Finance for other critical and cross-business unit collaborations.
However, this digital transformation and transition came with a number of obstacles:
1. Transitioning to a new platform was risky, but necessary. The platform must be successful in fulfilling the day-to-day needs of the Office of Cabinet Operations. Its architecture, design, features, and functionalities must all fit and align with the Office's operational requirements. Failure would have a dire impact on the legislative functions of the provincial government.
2. IMB had yet to develop internal capabilities to create, manage, and enable Drupal-based applications. This was IMB's first time to develop a mission-critical Drupal solution. If the solution were to be unsuccessful, it would have a significant negative impact on the Government. To develop and maintain a viable Drupal solution, IMB needed support in understanding Agile delivery as a whole. This includes learning how to manage support systems, monitoring, application development, understanding the technology stack itself and standard operating procedures.
3. Adhering to and upholding the strictest standards of information security. The data managed by Cabinet Operations is categorized as Protected C, the highest level of data and information security that the Government has defined. If such information were compromised, it could cause serious injury to an individual, organization, or the Government. Because of this, IMB needs to ensure that the new platform adheres to the standards and best practices laid out by the Ministry Information Security Officer (MISO).
4. Cabinet Operations needed to move away from on-premise hosting. The platform will play a critical role in the day-to-day functions of the Office of Cabinet Operations. So, IMB must ensure that the new platform remains stable, secure, and able to scale to the volume of requests from Ministers and their staff. However, IMB's use of on-premises hosting would hinder the platform's scalability and contributed to its vulnerability.
5. Transition to a new platform required restructuring Cabinet Operations' data. The limitations of their previous application and processes inhibited Cabinet Operations staff from following data management best practices. The way their data was organized made it difficult to query and set up for integrations. This greatly slowed down important day-to-day operations including updating information and generating reports for ministerial meetings.
To overcome these challenges, IMB sought to partner with a digital consultancy that had experience and expertise in helping enterprise level clients adopt Drupal-based solutions.
Our Approach
Digital Convergence approached this engagement led by two overarching objectives:
1. Support the design and build of a robust Drupal-based platform that effectively addresses the requirements of the Office of Cabinet Operations.
2. Identify ways in which technologies and best practices can be leveraged to create efficiencies in the Office's day-to-day operations.
In line with the first objective, it was key for us to have an exact understanding of the outcomes that Cabinet Operations personnel want to achieve for every task they performed on the old application. Investing time in discovery workshops with internal stakeholders allowed us to gain this understanding. Our discussions allowed us to accurately define the Office's requirements for the new platform's features and functionality.
In view of the second objective, we then delved into the processes of Cabinet Operations personnel, looking into how they completed different tasks using the old application. Together with internal stakeholders, we uncovered specific pain points and hypothesized ways in which they can be addressed by a Drupal-based solution.
To deliver on these two objectives, we took a highly collaborative and agile approach to developing the new platform for the Office of Cabinet Operations. Collaboration helped us align solution design with the Office's business requirements. Using Agile methodology allowed us to rapidly prototype and test solutions until they were optimized.
Solutions
To ensure that the platform would fulfill the needs of Cabinet Operations, we implemented the following solutions:
1. Rapid prototyping allowed us to validate the platform early and often. Cabinet Operations' day-to-day functions hinged on the effectiveness of the new platform and its successful adoption. To ensure that we got each and every component of the platform right, we assisted IMB in prototyping the solution for testing and refinement. Rapid iterations of the platform allowed us to build a product that we were confident in as it has been tested against the processes it was designed to support.
2. We enabled IMB and Cabinet Operations staff throughout the transition process. Digital Convergence provided IMB personnel with training on Agile delivery and Drupal development. This would ensure that IMB would be able to  manage and maintain the platform effectively after our engagement.Digital Convergence also led change management activities to support a seamless experience for Cabinet Operations as they transition to the new platform. We provided training, demos, and playbooks to ensure that their personnel are able to complete different tasks on the new platform efficiently.
3. We helped ensure compliance to security standards by collaborating with the Ministry Information Security Officer. In cooperation with IMB and MISO, we put the platform through assessments for security and privacy risks. Specifically, we helped IMB prepare for and complete the Security Threat and Risk Assessment, as well as a Privacy Impact Assessment. Helping to complete these assessments gave us the opportunity to test the platform against the strictest security and privacy standards set out by the provincial government.
4. Moving hosting to the government's private cloud infrastructure enabled scalability and greater security. Rather than continuing with on-premises hosting, IMB decided that migrating the platform to the government's private cloud would be the best path forward. Transitioning to cloud-based hosting allowed for more flexibility in scale. It also offered more robust failover systems that generated back-ups of instances of the platform. 
To enable this move toward cloud-based hosting, Digital Convergence supported the development of a containerized application purpose-built for Redhat's hardened PaaS – OpenShift. Containers provide another layer of security, keeping different instances of the platform isolated from one another. This allows IMB to contain and eliminate instances that were subject to a security breach or impacted by an unintended consequence of a development update.
5. Restructuring their data allowed Cabinet Operations to provide better support to ministerial decision-making. We supported IMB and Cabinet Operations staff in cleaning, organizing, and structuring their data in such a way that made it available for integrations. This work allowed us to build functionality within the new platform enabling users to perform custom queries for specific data. Custom queries allow Cabinet staff to easily view and compile information that is relevant to the proposal they are reviewing. 
Because of the data restructure, we were also to integrate a feature that generates dynamic reports. These reports would be automatically updated with the latest data, thereby ensuring that Ministers and Cabinet staff are equipped with the most accurate information available as they go into meetings.
Outcomes
Our agile and highly collaborative approach paved the way for the information management platform's successful delivery. Rapid prototyping allowed us to reach IMB's desired final product on time and under budget. The efficiencies created by our collaborative workflows translated into cost savings of over $25,000 for IMB.
Collaboration also played a key role in getting IMB up to speed with Drupal. The team were hands-on during the development phase of the platform. This exposed them to Drupal and Agile workflows early on, contributing to the success of their training and enablement later on during the hand-off stage. 
Key Organizational Outcome

The Office of Cabinet Operations now has a viable and scalable digital solution that facilitates and optimizes the critical day-to-day functions supported by IMB on the Government's Private Cloud Infrastructure.
Beyond producing a new platform, our collaboration with IMB paved a viable path forward to build up their digital infrastructure. Supporting the move to cloud-based hosting bolstered the platform's security and enabled scalability. Restructuring Cabinet Operations data for the new platform also promoted data management best practices among staff.
Transitioning to a Drupal-based solution ensures that the platform can be extended and adapted to suit the future needs of the Office of Cabinet Operations. Moreover, the Drupal-based solution can be leveraged as shared infrastructure, supporting the Ministry of Finance's other critical business areas while maintaining separate security and reducing cost.
All in all, our engagement with IMB brought about new operational efficiencies that allow Cabinet staff to effectively provide policy-makers with relevant, timely, and accurate information.