Image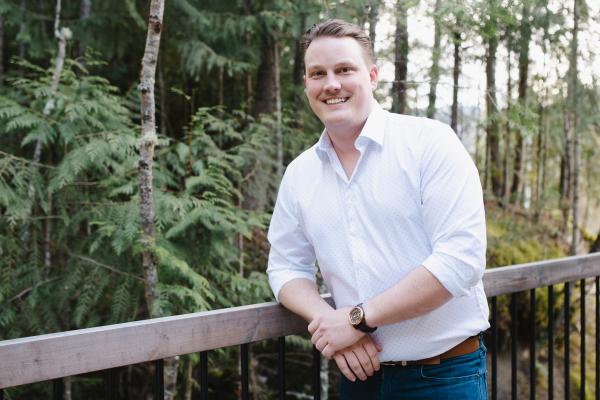 As a Manager at Digital Convergence, Bradley integrates technological knowledge, cross-disciplinary insight, and business expertise to inform strategic decisions and shape operational innovation. With his passion for unlocking potential within individuals, teams, and organizations, he opens up avenues for achieving better outcomes and pursuing more ambitious goals.
Bradley leverages his rich, interdisciplinary background to work through organizational challenges and create value. He has extensive experience in multiple departmental contexts—from Research & Development, Operations, Customer Success, Sales, Marketing, Human Resources, to Leadership and Strategy.
Over the course of his career, Bradley has achieved a vast array of successes for the organizations he has consulted with. A few of these include:
Restructured and streamlined a Customer Success team and go-to-market workflows for a technology software platform that served the secondary market for mobile devices. Bradley established benchmarks and processes that reduced customer response times from two days down to under four hours, produced consistent and high-quality software rollouts through automation, and drastically reduced new feature rollout times from a two-month period to a two-week cadence. His work directly impacted customer satisfaction, with the company experiencing a 36 point jump in their Net Promoter Score.
Amplified a marketing intelligence startup's thought leadership in the digital-out-of-home space by building a news platform that disseminated industry insights. Bradley also led the rapid development of high-quality video content that promoted the brand and the company's perspective on emerging technologies throughout major industry events (including DPAA, FEPE, and London Digital Signage Week), reaching top leaders in the DOOH advertising.
Supported R&D innovations with AGFA Graphics, a multinational company that develops and manufactures imaging systems for the printing industry. Bradley created a UI/UX diagnostic tool that addressed persistent pain points for operators and technicians, which continues to be in use across the company's current software releases.
At Digital Convergence, Bradley has been instrumental to establishing the organization's brand identity, market positioning, and sales strategy. Today, he continues to support Digital Convergence's marketing and revenue operations and plays a key role in shaping business innovation.
With an educational background in Nanoscience and Engineering, Bradley is a consummate tech-enthusiast who is constantly on the lookout for opportunities to intersect business and emerging technologies. At Digital Convergence, he deftly recognizes ways to improve our own and our clients' processes through automation and digital integrations. Bradley has also been an avid supporter of the Montreal Startup Community, volunteering at hackathons, startup open houses, and Drupal meetups.
Bradley's interest in creative applications of technology extend into his life outside of work. He is a licensed drone pilot and enjoys working on drone cinematography projects. Besides his passion for tech, Bradley is also an Aviation enthusiast. He is currently pursuing his private pilot license.