As an outcome-oriented leader, Aaron inspires creativity and dedication among the team here at Digital Convergence. He sets the bar for excellence with his grit and passion for creating possibilities from constraints. His contagious, forward-moving leadership style propels us to consistently and effectively meet company objectives.
Image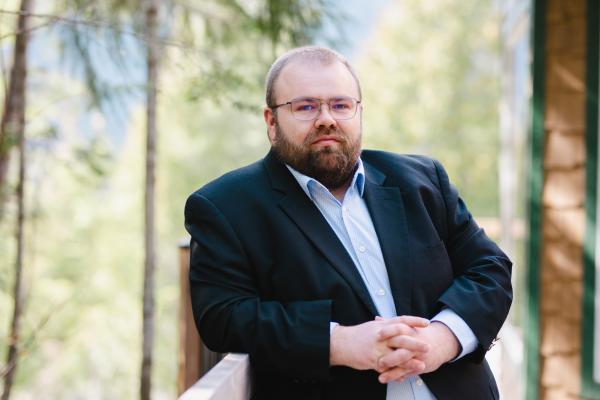 Before founding Digital Convergence, Aaron had already established an extensive portfolio as a technical architect, leading engagements with countless brands. In working with large digital agencies, however, he saw that the structures within these companies often hindered the prioritization of client needs. Aaron believed that he could offer greater business value by working with a smaller team of dedicated experts who shared his passion for delivering excellence and striving for disciplined innovation. 
Led by this vision to challenge status-quo, Aaron founded Digital Convergence in 2018. The company has seen immense growth and success with Aaron's galvanizing leadership. Notable engagements include:
Delivering a change management program and solution for the Government of British Columbia's Cabinet Operations.
Leading successful digital transformation initiatives for clients in the pharmaceutical industry. This includes the ongoing development of a centralized platform used by an international brand to launch hundreds of marketing websites.
Spearheading a rescue-and-recovery-type engagement for UNICEF, getting a multi-year project that was saddled with delays back on track within six months. Championing open source development by contributing features that form part of Drupal's core.
Today, Aaron has steered the organization into the US and European markets, simultaneously attracting premier talent from across North America. With a remote-first strategy and a "no bullshit" strategy, it is testament to the organization's agility in the face of evolving industry trends. 
Aaron holds an advanced diploma from Fanshawe College, where he was promptly invited back to redesign curricula and teach at the School of Information Technology. He is also certified in the Scaled Agile Framework (SAFe 5). 
Committed to social responsibility, Aaron actively participates in community initiatives in his hometown, Logan Lake, BC, using Digital Convergence's platform to support local organizations such as the Logan Lake Minor Hockey Association, the Highland Valley Outdoors Association, and local food banks. Aaron is also an active board member for a number of non-profit organizations.
Balancing his executive responsibilities with personal interests, Aaron is an avid adventurer, often exploring the natural wonders of British Columbia with family and friends. He also takes pleasure in refining his culinary skills, specifically the art of smoking meats—a reflection of his constant pursuit of mastery, both professionally and personally.