Serving as the Lead Engagement Manager at Digital Convergence, Richard Millward mentors and guides cross-functional teams towards high-quality Agile deliveries.
Image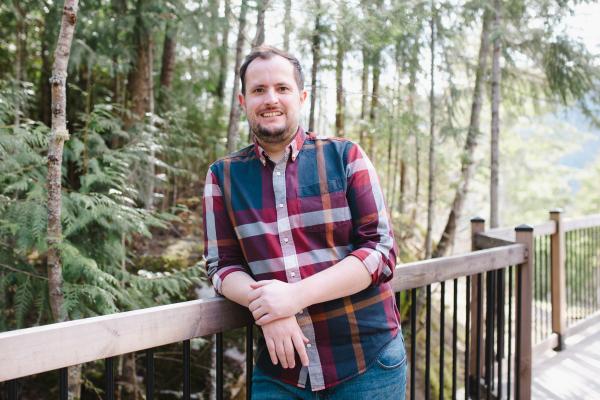 Richard has worked with clients across various sectors (including Local Government, Life Sciences Non-profit, and Education) and leveraging extensive project management experience in Technology, his capacity to communicate and resolve complex technical issues with diverse teams is unparalleled. 
Having led engagements that leverage Drupal or Wordpress, Richard applies his vast knowledge of digital platforms and capabilities to identify opportunities for innovation. 
Richard pairs his digital competencies with his management expertise to create efficiencies within engagements. He is an expert in implementing, streamlining, and documenting project management processes and procedures. As such, he facilitates effective collaboration with clients and stakeholders, and provides efficient workflows for delivery and incident management.
Richard has orchestrated many notable projects that exemplify his expertise in leading Agile teams to successful deliveries. Following is a small selection of these projects:
Optimizing user experience and content management on Kwantlen Polytechnic University's digital property. This engagement involved a large site migration from Drupal 7 to the latest version of the platform and fine-tuning the site's architecture.

Managing multiple web properties for Organigram, which owns an expanding portfolio of medical and recreational cannabis brands in Canada. As part of this engagement, Richard oversaw developments that provided scalability and allowed the client to create new sites.

Collaborating with Engineers Canada to develop a new site that served as a cornerstone for the national marketing campaign "Building Tomorrows". This engagement also involved ongoing updates and improvements to Engineers Canada's multiple web properties.

Developing the OpenY, a Drupal platform tailor-made for YMCAs across the USA and Canada

Overseeing the migration and redesign of three Drupal sites for Teach for all within an 8-month period
Leading multi-year engagements with global entities and large organizations like Marlene Meyerson JCC Manhattan, one of the largest Jewish Community Centres in the US.
Developing new features and providing rapid iterations for WorkMoney with agile, cross-functional teams.
Before joining DC, Richard served as a Project Manager at ImageX and as a Professional Service Manager at Furlong Solutions. Earlier in his career, he held a role as General Manager in the leisure industry, managing multi-million dollar businesses. He is a Certified Scrum Master, and holds a management diploma.
When not devising transformative digital solutions, Richard enjoys traveling with his partner, with an around-the-world trip featuring a year-long stay in Australia as a particular highlight. An adventurer at heart, he enjoys kayaking on local lakes in Kelowna, BC, which he now calls home. Richard has also taken to exploring the culinary delights of new places, slowly making his way through the 300 wineries in the area.